Julia Heuser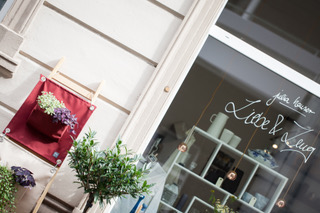 Let yourself be inspired by Julia, a businesswoman, who uses The Green Pockets not just for flowers. She uses them also in the bathroom or as magazine holders.
A young businesswoman Julia Heuser has been running a design shop called Liebe + Zeug in Hannover, Germany, for four years. You can buy there things that will make your home cosier, for example: pillows, blankets, crocheted animals, silk scarves, paper vases, and also The Green Pockets®.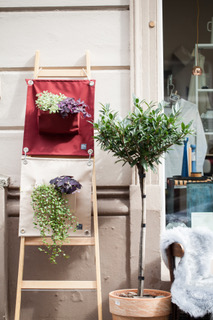 Julia likes design, art and minimalism. Her professional idol and inspiration is her mother. She works in a small team and collects experience both at home and abroad. In her job, she loves contact with people, travelling, and as she says, that she can occupy herself with beautiful things. In 2015, she took part in a start-up competition, where she won the second prize.
She got to know the products of Blooming Walls two years ago. What attracted her the most? "I like the most that I can combine the products of Blooming Walls diversely and use them both outdoors and indoors," says Julia. She uses The Green Pockets to decorate her own shop.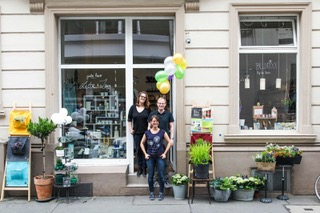 You can inspire yourself in other uses of The Green Pockets from Julia. "I use them not only for plants, but also in my bathroom for towels, in the garden for tools or as magazine holders," says Julia.
She likes the colourful combinations of blue and white and of blue and yellow. In her spare time, she likes reading and occasionally gardening. When asked what her favourite plants are, she replies: "I like all plants!"