Urban gardening is cool! Join us in growing your own food!
Blooming Walls® products will solve your problem if you don't have enough space for urban gardening. If you live in a busy city and you are constantly dreaming of a house with a small garden, we have the right solution for you. Treat yourself with a pleasant green environment thanks to the Blooming Walls® products. The Green Pockets®, the Green Pots, The Green Bags and The Green Block will make the unused space of your terrace, roof, balcony or veranda more cosy and useful.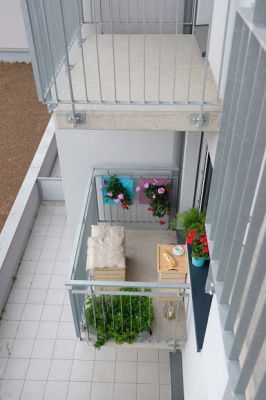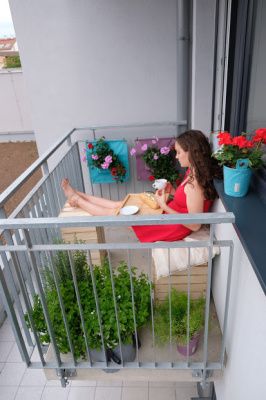 For example, you can plant herbs, vegetables, fruits, ornamental flowers, and even trees with the Blooming Walls® products. In the pictures, you can see an apple tree in the Green Bag, petunias and geraniums in the Green Pockets® and strawberries in the Green Pot. You can plant whatever you want – tomatoes, peppers, strawberries, chives, decorative grass, culinary herbs and so on…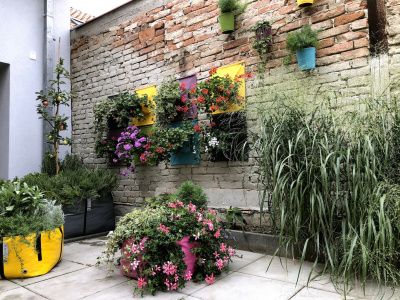 By combining products and colours, you can plan the place you exactly wish to have. Our original design will bring freshness and health to your house. Create a pleasant atmosphere in your home and let a bit of greenery and the scent of flowers penetrate your living areas.
Our products are known for solving the problem of lack of space. For example, you can easily attach The Green Pockets® to the wall where there is no space for ordinary pots. But they can serve as well in a vast space that needs to become prettier and more comfortable. In combination with the other Blooming Walls® products, you create a cool place for all your family members.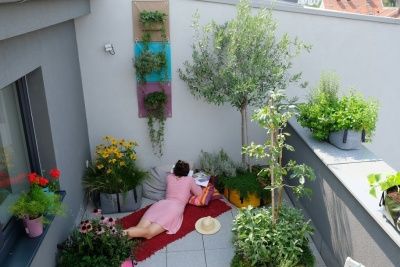 Everyone will go there to unwind. With such space, you can easily escape from urban life and stress will flow out of you immediately.